Top 5 Mistakes For First Time Home Buyers
Buying a home can be a ridiculously stressful at times, especially when you are a first-time buyer. Unexpected problems ranging from hidden damage found during the home inspection to too high closing cost usually emerge. It's an unpredictable process. However, the more you know about the process, the easier it gets to avoid making serious mistakes. Houses by Mila has compiled the top 5 mistakes for first time home buyers.
Overspending
If you are looking to invest in a home in real estate Palm Springs, it's easy to get carried away by beautiful backsplashes, quartz counter tops, granite, fenced backyards and hardwood floors. While looking at perfect homes, you may begin to rationalize a larger purchase than your original budget- "This house is just right for me; it's worth an extra $30,000 to get a house with enough space in a perfect location," or you could think "well we were planning on spending some money on painting, we can pay $30,000 extra on this property since it doesn't need any work." Before purchasing a house, you need to know how much you can afford. Online calculators are available to help you calculate, but these tools should only be used as estimates and guides, then you can adjust the amount you will spend based on your individual situation. Ask yourself the following questions; what is your current rent payment? Were you able to meet that monthly payment with ease? The amount you can afford right now serves as a good indicator of what you'll be able to afford in your new home. Get loans and be pre-approved for an amount you can afford. And always keep in mind that it's better to lean towards a lower amount than to a higher amount. Be sure of how much money you have to work with before you start your house hunt.
It's also important to note that the final sale price isn't the only expenditure to take into account when owning a home. Houses come with lots of bills like property taxes, heating, and future renovations as well as unforeseen costs like burst pipes or trees needing to be trimmed. So you don't have to use up the entire amount you've been pre-approved for on the house purchase only, as a guide, can ask neighboring homeowners what they spend yearly on home maintenance, so there won't be any surprises.
As a rule of thumb, your monthly housing costs which include the mortgage, heating expenses, and property tax should not cost more than 32% of your monthly income.
MAKING LOW OFFERS FOR THE RIGHT HOMES
When searching for the right house, as a first-time buyer, you may be hesitant to offer full price or even make an offer when you finally find a home that you would love to purchase.  And this usually happens especially when you just began your search. You may also think your real estate agent is just trying to make a quick sale if they urge you to buy the house. However, real estate business is moving quickly, and it is very common for desirable properties to have multiple offers submitted on them. With homes now selling almost as soon as the sign goes up, you are setting yourself up for disappointment and wasting your time, if you don't offer a fair amount of money for the property. This happens when it comes to a standard real estate in Coachella Valley since the owner is not desperate to give up the house.  So if you have just begun your home search, always remember that there are lots of buyers who have been on the search for months already, and this means the home you love may be unavailable by the time you circle back to it. This is not disputing that fact that it's important to see what's out there, and to know be sure you're on the right track, but you should try to be as quick with this as possible if you find a home that you suits your needs.
NOT DOING A HOME INSPECTION.
According to Bill Loden, the president of American Society of Home Inspectors, about 10 percent of homes are not inspected before they are bought. This is because purchasers attempt cutting costs by forgoing the fee inspectors charge to do a 2-4 hours search for material defects of the property forgetting that these defects can cost thousands of dollars down the line. According to Laden, inspection rates begin at $450, all things considered, and may only differ depending on a home's size and how structure. It takes a trained eye to see what issues can come up later on in a home. The inspector can also give the first-time buyer tips on how to maintain the house.
While first-time real estate buyers should visit the property with inspectors to check for water stains, cracks, odd smells, and insects, they should also be alert and observant as there are always some hidden things that the inspector may not cover. Buyers should examine mechanical rooms, basements, garage, and attics to see how neat they are and get some information about conditions particular to specific real estate palm springs.
When looking to purchase a home in an area with such soil type as Coachella Valley, home inspectors encourage real estate buyers to involve specialist who performs foundation inspections, which cost about $350 to $500 but can prevent costly repairs down the road.
NOT WORKING WITH A REALTOR   
You usually don't require a Realtor to buy house, but before undermining the importance of a realtor in purchasing a home, remember that the property seller's agent will always favour his or her client's best interest and not yours. They can offer you advice and answers to your questions, but ultimately, this person is there to serve the seller. For this reason, find your Realtor. A buyer's agent can help negotiate your bid, guide you in the right direction, counter an offer, and arrange the closing process.  Since the seller pays both agents' a commission, it only makes sense to have an agent on your side.
DOING EVERYTHING ON YOUR OWN
Most real estate buyers' feel they know it all or that they can handle all it takes to purchase a property and close the real estate transaction on their own, but this is a major pitfall, and there is hardly anyone you can turn to if they need to fix an unfavourable real estate deal.
When it comes to buying a house during a beautiful in Coachella Valley, real estate investors should employ every possible resource and involve experts that can help them make the right choices. The list of potential experts should at a minimum, include a savvy real estate agent – that is where Houses by Mila comes to mind, a competent home inspector, a good attorney, an insurance representative, and a handyman. These experts should be able to alert the investor of any flaws in the home or neighborhood. In the case of the attorney, he or she should be able to inform the home buyer about any defects in the title or easements that could come back to haunt them the house buyer down the line.
During a beautiful season in Coachella Valley, the natural views and real estate Palm Springs will make you appreciate the true beauty of the place.  So whether you are a first-time buyer or not, always seek the help of a realtor and be sure you invest wisely to avoid the mistakes that accompany owning a home in Coachella Valley.  And always remember that if investing in real estate was that easy, everybody would be doing it. So make your struggles less today by employing the services of Houses by Mila
If you have questions concerning purchasing a home, we are ready to help. As Realtors specializing in Coachella Valley, we have helped many buyers and sellers with their real estate transactions. We offer knowledgeable advice, friendly and professional service, and a caring attitude. There is no cost or obligation for answering your questions, and there is never any sales pressure.
Feel free to contact Mila at 7604139078 or by email [email protected]
Keep visiting us at https://housesbymila.com/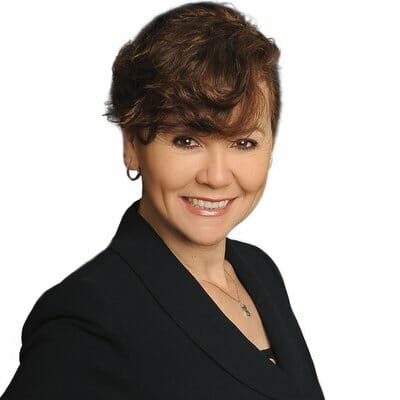 Mila Castaneda
Real Estate
I want to be a resource for you. Selling or Buying your home? Please contact me, I Can Help You!
Quiero ser un recurso para usted. Le gustaria vender o comprar su casa? ¡Póngase en contacto conmigo por favor, yo puede ayudarle!
My email [email protected]
My mobile 760-413-9078
Tell me how can I help you?